Dublin Zoo install 6 of Ecofil's Contactless Outdoor Stations!
Following Fingal County Council's initial role out of Europe's first conactless stations with Ecofil, Dublin Zoo were next to get on board!
Several years ago, Dublin Zoo had installed their first two Ecofil stations. In that first year, 336,000 bottles were saved from the environment! 
Last year, the Zoo installed two more Ecofil Meetpat stations, and this year they have installed yet another two more! 
Not only did Dublin Zoo have their two new units installed to further their environmental contibution, but all of the existing stations were upgraded with the all-new contactless activation to guarantee the health & safety of their staff and visitors! Next time you visit Dublin Zoo, bring your refillable bottle and help them reach one million plastic bottle savings this year!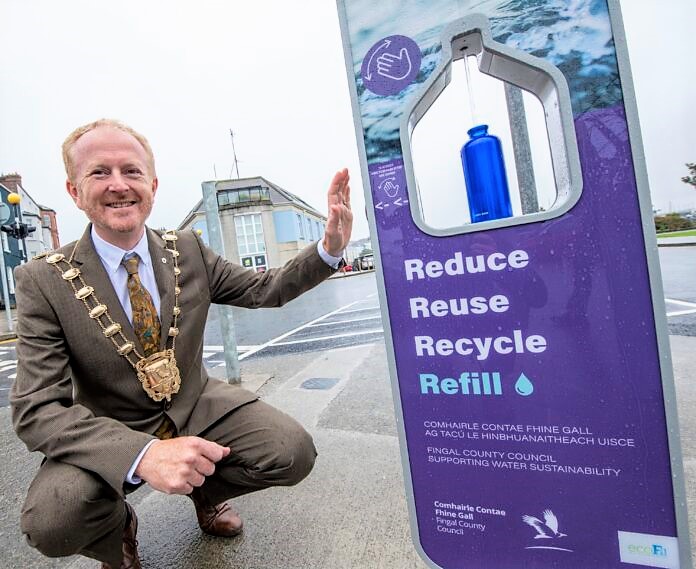 Fingal County Council instal Europe's very first contactless outdoor refill stations!
Europe's first contactless bottle filling stations are being rolled out in the Fingal area by Ecofil on behalf of Fingal County Council. The first of nine Ecofil units was installed in Howth village and the contactless installation is now in operation at the junction of Harbour Road and Abbey Road.
The new bottle filling stations provide contactless, clean and safe water without the risk of touching high-use buttons that could increase the spread of infection. Users can simply place a water bottle into the holder and the sensors will pick up on movement and activate the machine. 
Department of Agriculture, Food and Marine splash into 2020 with Ecofil
The Department of Agriculture and Marine kicked 2020 off by going green by installing their customised Ecofil – wall-mounted Meetpat station. This is just another fantastic initiative put forward by a magnificent team to help create a more sustainable future.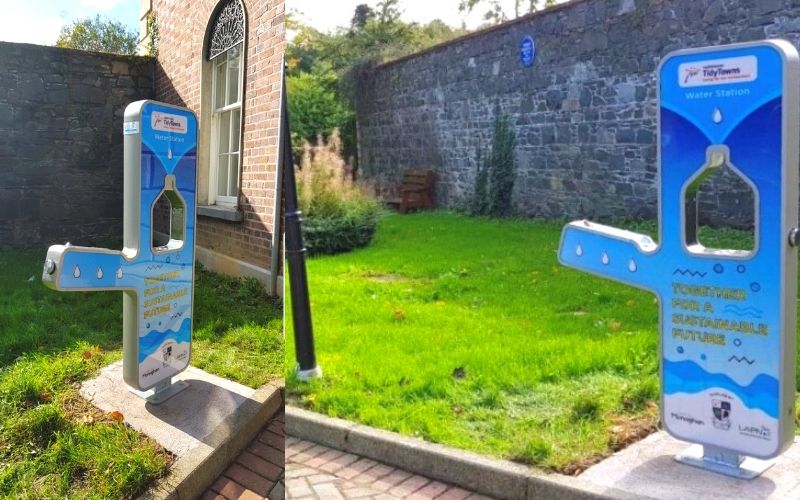 Tidy Towns Help Monaghan Go Green With Ecofil
Tidy Towns have always been a fantastic organisation to work with, and everyone here at Ecofil is always eager for the next project that Tidy Towns will put in place.
Getting one of the local schools involved to put the design for this station together was a lot of fun and one that we instantly fell in love with when revealed!
Ecofil and DCU teach plastic bottles a lesson
DCU is just one of the many universities that Ecofil has had the privilege to work with to go green by cutting down on plastic waste. In 2019, DCU installed not one but three Ecofil – Meetpat stations around the Glasnevin campus.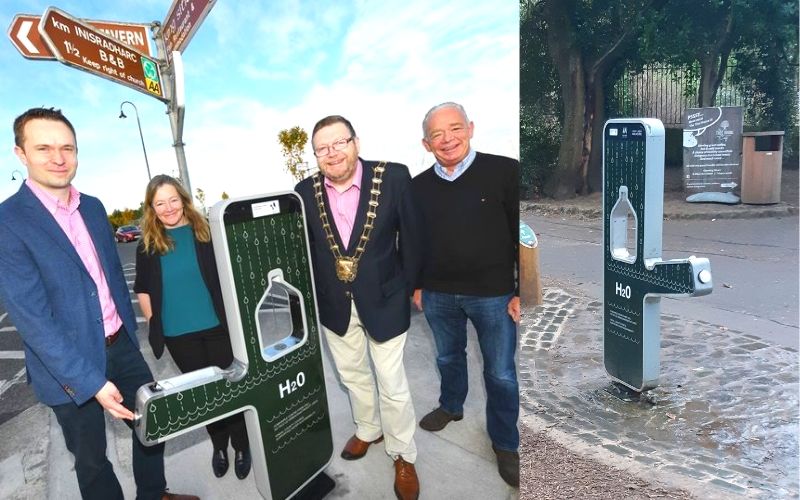 Fingal fight back against plastic waste with two Ecofil stations
Fingal have joined the battle against plastic waste by installing two Ecofil – Meetpat stations – one in Malahide and the other in Howth. 
After taking a litre reading at the Malahide station, this unit saved over 80,000 plastic bottles from the environment. We had a great time working with Fingal on this project and look forward to many more in the future.
Dublin Zoo tackles plastic with 2 more Ecofil stations!
In 2018, as part of a sustainable project with Airtricity, Dublin Zoo installed two Ecofil water stations to eliminate plastic. In its first year, these stations saved over 336,000 plastic bottles! Based on this sustainable success, Dublin Zoo has installed 2 more stunning Ecofil stations! 
Yet another stunning Ecofil installation done for Mayo County Council. If you are in the area, make sure to do your part for the environment and refill rather than landfill!
Well done to Kerry Coco who installed their outdoor Ecofil station to tackle plastic waste. It has been fantastic to see such a positive response from the local community!